Kevin Decides Not To Use The PoV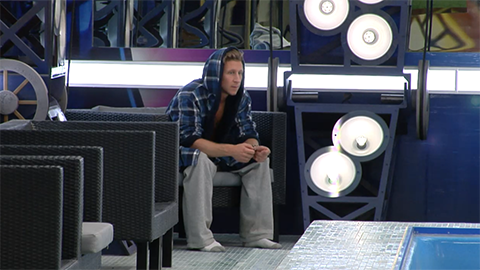 The veto ceremony took place this morning. Kevin decided to leave his noms the same. Plenty of game talk followed. Full Story.
BBCAN3: Preseason Interviews | Houseguest Bios | Schedule
Kevin Reveals His Plans For The PoV
After days of going along with the plan to backdoor Godfrey, Kevin revealed his true plans to some of the houseguests. Full Story.
Kevin Wins The Power of Veto
Kevin won the Power of Veto. He can now decide if he wants to backdoor Godfrey or go with a bigger plan of his own. Full Story.
Kevin Nominates Bobby and Brittnee
The Diaper Alliance went back and forth between nominating Brittnee or taking a shot at Bruno and Bobby. Full Story.
Sindy Nguyen Exit Interview
Sindy discussed her aggressive style of play and let us know who she would like to see in the Final 2 at this point. Full Story.
Sindy Remains The Target
Despite a last ditch effort to try to keep herself safe, the plan remains in place to evict Sindy for a second time this season. Full Story.
Jordan Parhar Exit Interview
Jordan told us which blindsides he would compare his eviction to. He also discussed who is at fault, he or Zach. Full Story.
BBCAN3 Preseason Interviews
We interviewed the cast of Big Brother Canada 3 befre they entered the house. Click here to watch the interviews.
Skye Wheatley Interview
We caught up with BBAU's Skye Wheatley to get her thoughts on the season. Click here to watch the interview.

Aisha McKinnon Interview
Aisha shared her thoughts on the season and the upcoming finale in our interview with her. Click here to watch the interview.

The Final 3 Is Set
The Final 3 of BBAU 2014 is now set after a live triple eviction brought us from six to three. Click here for the full story.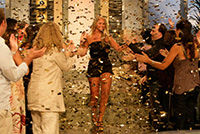 Jordan Lloyd is Voted All Time Favorite Houseguest
In the final round of voting, Jordan edged Dan Gheesling to take the title. Click here for full results.