Big Brother Australia 2014 - Day 22 Recap - Cat is saved; Dion is evicted
September 29, 2014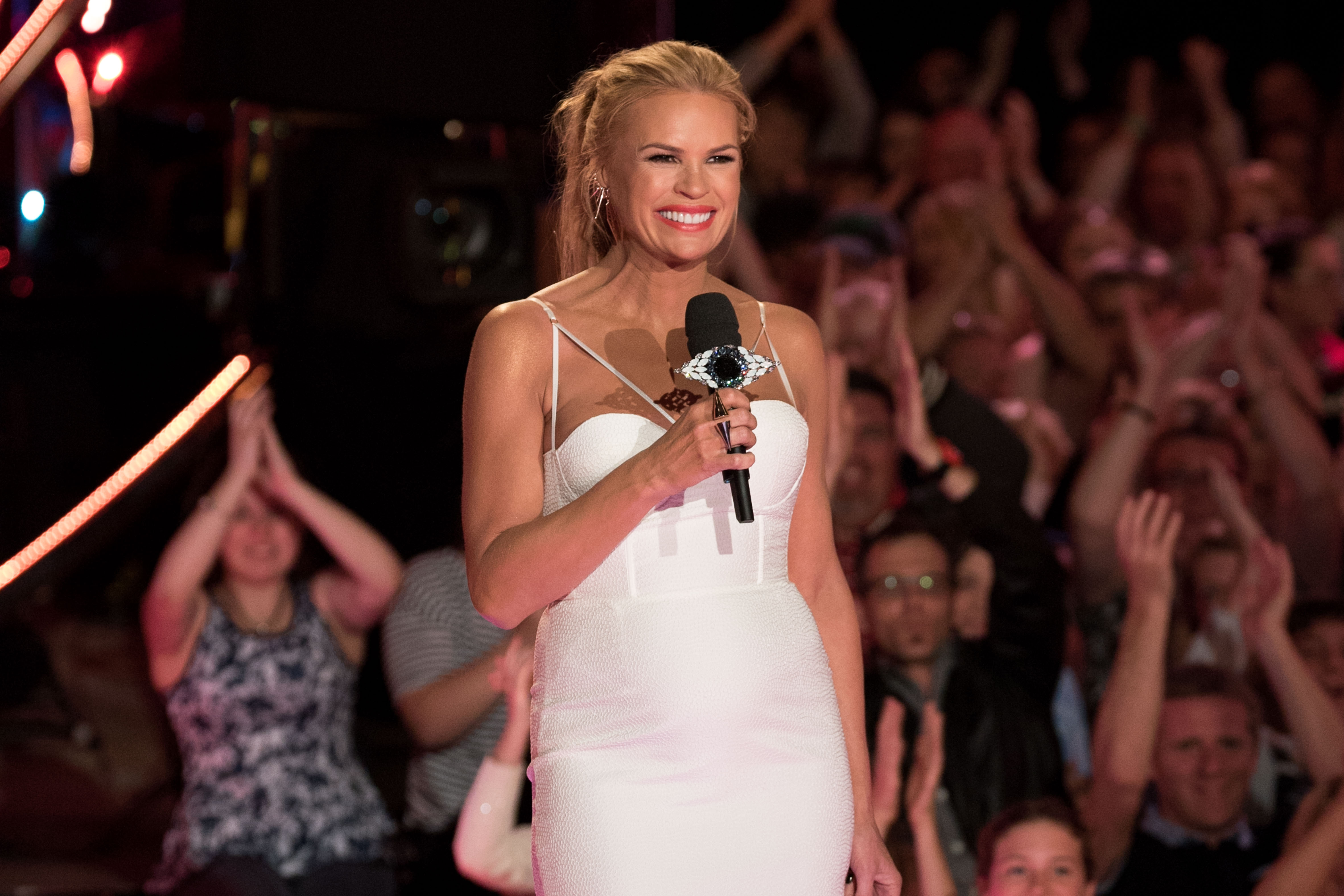 Sonia revealed that the housemates think that tonight is all about saving one of them, which it is, but it's also about evicting one of them. Sonia then crossed live to the house. She said that she has lots of news for them. Sonia explained that tonight they will be saving the housemate that has the most votes to save, but they will also be evicting the nominee with the least votes. It was also said that one of the three remaining nominees will be evicted tomorrow as well. They then flashed back to some past events. Cat and Lawson were awake alone in the middle of the night. Afterwards, Cat told Sandra that she had been playing it cool up until this point, but now she was so flirty that there will be no doubt in Lawson's mind about how she feels about him. Like Sam, Lawson has a girlfriend outside of the house. Sandra told Cat that Lawson is quite confused and that she should not feel as though it is one-sided between the two of them.
Katie told Big Brother that it was a silly move for Sam to take Ryan over Sandra to the sanctuary, as he could have proved that the friendship between he and Sandra is all that it is and that it goes no further. Ryan told Sam that as soon as he walks in the room Sandra's face lights up. In the diary room, Sam told Big Brother that bringing Sandra to the sanctuary would have been unfair to his partner outside of the house. Sam was offered another Power Play. Sam decided to bring Sandra to the Power Room with him to be his accomplice. Big Brother said that they are about to call one housemate to the diary room to tell them that a major offshore company is looking for a face to promote their revolutionary product. Big Brother suggested that in order for this trick to work, the housemate should be well built and a bit naive. They both immediately said Travis. Big Brother then called Travis to the diary room. Big Brother told Travis that a fitness company is looking at him as a potential face of the company and have asked them to do a screen test for them. Sam and Sandra then fed Big Brother lines for Travis to say. Big Brother told Travis that it's up to him whether or not he tells his fellow housemates, but suggested that he not make too big of a deal out of it. Travis said that he will be telling everyone.
Lawson told Priya that Jason genuinely cares about everyone in the house but said that he is a bit of a lurker, as he goes group to group and listens whenever anyone is whispering. Priya then went to Jason and told him that people are beginning to notice him a bit too much and are reading too much in to him. She explained that they see him around and listening in on conversations, which is a bad thing. Jason asked who said it, guys or girls. Priya said that it was everyone. Jason wondered if they found him to be too gossipy. Priya said that he seems more so like an information collector, as he doesn't hear one thing and run off and tell someone else. Jason asked if people saw it as a bad thing. Priya said that they probably do. David told Big Brother that he feels as though all hell may be about to break loose in the house. Big Brother asked who was causing it. David pointed to Skye's immaturity and Lisa's assertiveness. David felt that at some point they are going to have to pick sides if things keep up.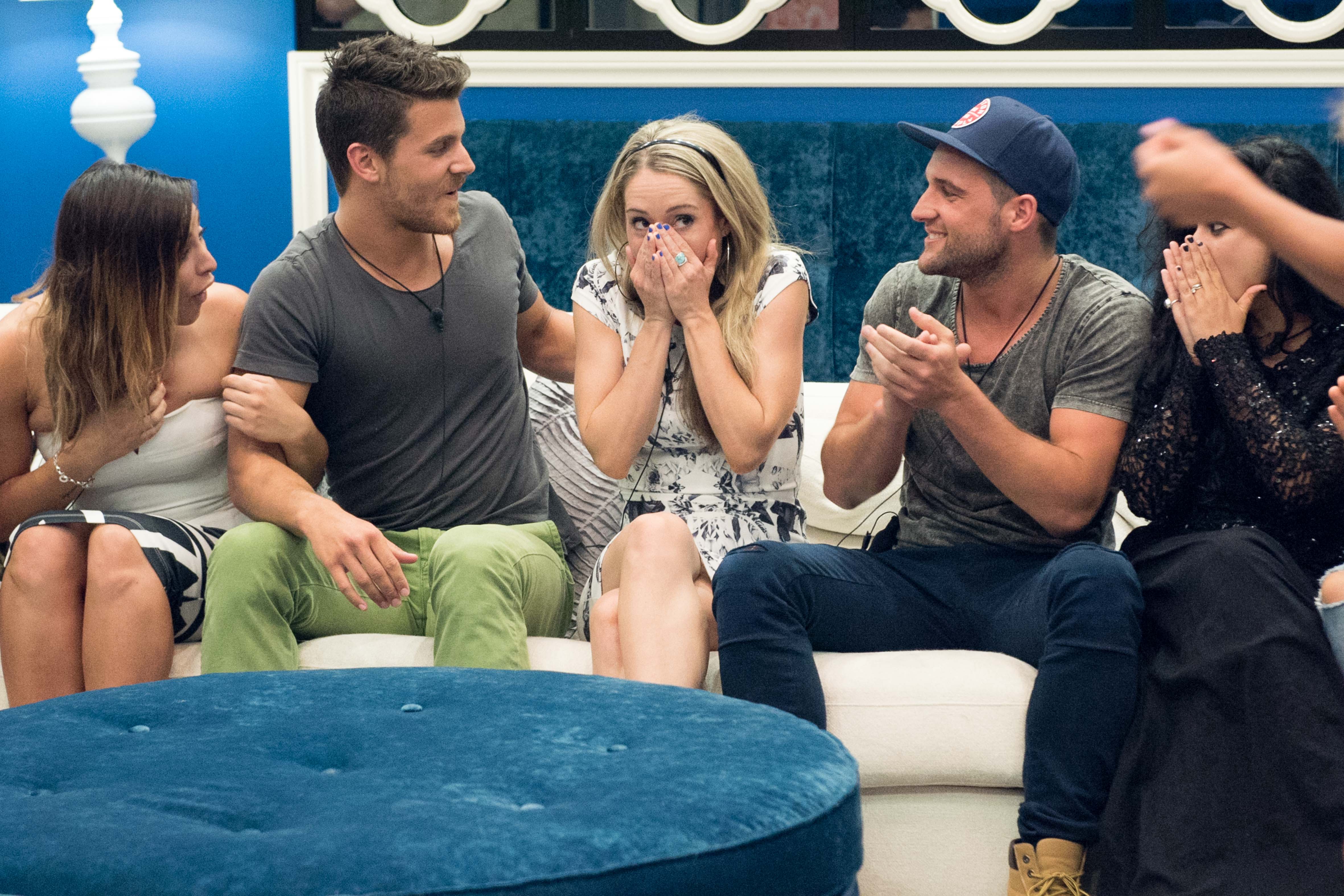 Travis told Big Brother that he would like to take Aisha on a date and was hoping that Big Brother would supply him with some artificial candles and a bottle of red wine. Travis then went to Aisha and told her to prepare herself for a casual date, though Travis got the other housemates on board to assist in preparation for the date. Big Brother asked Ryan if he and Travis are still tight. Ryan said that they are definitely not as tight as they once were, as they have realized that they are completely different. Ryan admitted that sometimes he cannot stand the things that Travis does. It was then time for the date in the treehouse. They had a bottle of champagne. Travis told Aisha that he is going to live in the moment with her. Cat, Katie and Lisa watched on as Travis and Aisha kissed. Sonia said that Cat is in the danger zone, not only with the threat of eviction but also with her growing feelings for Lawson. Cat told Aisha that she has a big crush on Lawson. Aisha said that she has been watching and thinks that they two of them have been flirting for a while and it is not a one way street. Cat said that she feels really guilty because she does not want to make Lawson feel awkward, but she likes him a lot and wants to kiss him all of the time. Sonia then said that it was time to cross live to the house and reveal which nominee has received the most votes to save. Sonia told the housemates that the nominee that will not be going home tonight or tomorrow night is Cat.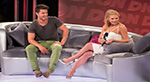 After the break, it was time to reveal who received the fewest votes to save and would thus be evicted. Sonia revealed that it was time for Dion to go. Dion then joined Sonia on stage. Sonia asked him how he is feeling. He said that he cannot put it all together and feels that he is still in the house. Sonia then revealed the voting percentages to Dion. Cat received 30% of the votes to save, while Dion received 16%. In the middle were three housemates sitting at 17%, 18% and 19% respectively. Sonia said that those identities will not be revealed since there is another eviction coming up tomorrow night. Sonia asked Dion who he thinks will win Big Brother. Dion said that he feels that Sam will win. Sonia revealed to Dion that an intruder will be going in the house on Wednesday. Dion said that they will not be expecting that at all, adding that he would like for it to be a good looking guy for the girls.
Read our other recaps here.