Big Brother Australia 2014 - Day 3 Recap - Katie and Priya inform the housemates of their decision
September 10, 2014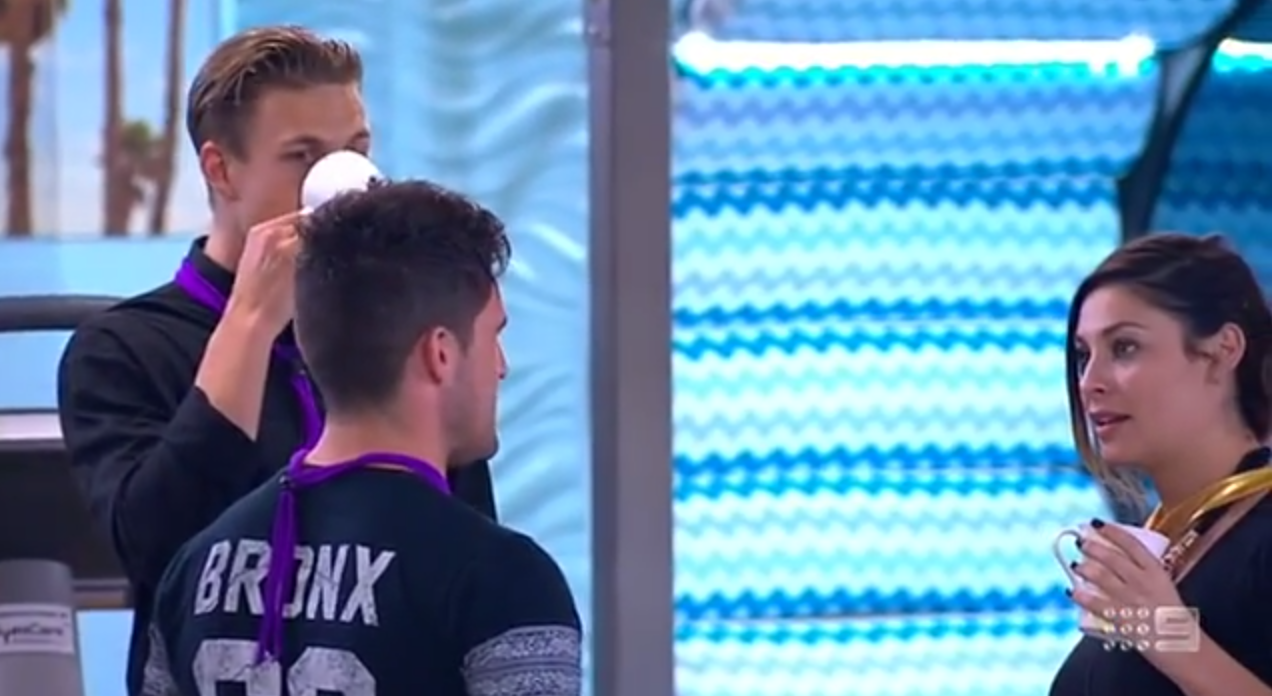 The episode began with Ryan and Travis discussing the heads of house, Katie and Priya. Travis felt that Priya was acting like nothing had happened but Katie is acting like she has seen a ghost. Ryan agreed that Katie is freaking out and that it is likely about something that is going to happen tonight. Travis believed that someone may get evicted tonight. Katie then joined them and they mentioned that they think that she is freaking out. Katie assured the guys that it is not their reaction that she is worried about but she cannot say anything. Travis told her not to worry about what people may think about her, as they understand what needs to be done. The other housemates also began discussing that something is up with Katie. Priya then came by and pulled Katie away from the guys. Priya assured Katie that people have been acknowledging that it's every pair for themselves and that the game playing will start soon.
Katie went to the diary room and initially asked Big Brother not to make her tell her fellow housemates about the decision. She then backtracked and said to let her tell them. Big Brother pointed out that her housemates feelings are important to her. Katie agreed and said that she cannot believe how quickly the group has bonded and how amazing the people are. Big Brother then flashed back to clips of after the final four housemates entered the house. Travis, Skye, Lisa and Sandra were discussing the newbies. Travis pointed out that Skye seems to be gravitating towards Aisha. Skye said that it's just because she is her age. Travis felt that the group all had really good senses of humour, noting Lawson's in particular. Travis said that they are the originals and they always will be, but the last four housemates are still fitting in well thus far.
The housemates then sat around and talked about their backgrounds. Sam revealed that he is a leg amputee, which surprised many of them. He explained that he was born without his leg and there was no medical conclusion as to why. He said that he has lived a normal life. Some of the other stories included Lawson telling the others about his magic background, Katie discussing how she got in to the cupcake business, and Jason telling his coming out story. Afterwards, the new housemates were brought to the diary room with their partners to discuss their first impressions. Cat felt that it was a bit hard to get to know people because everyone else had more time to bond, though she believed that it would not take long for cracks to form. Cat said that she is looking forward to people's true colours coming out.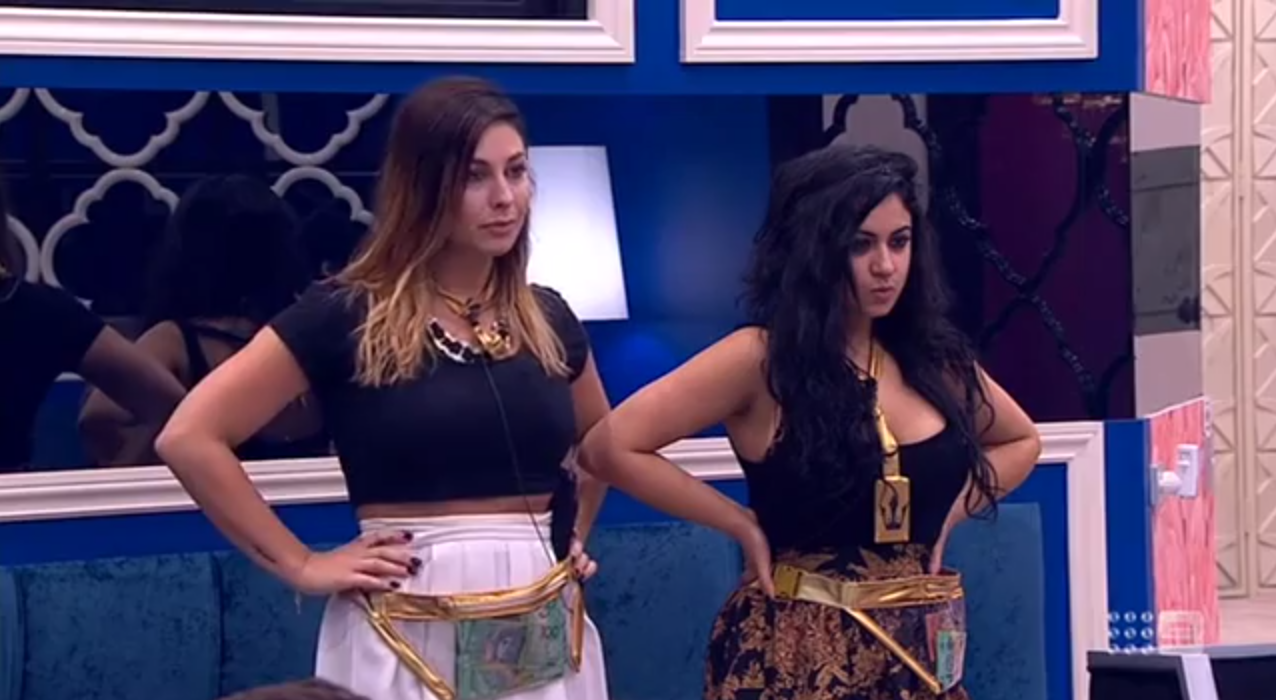 Next up it was time for Katie and Priya's big reveal. Katie was tearing up upon leaving The Power Room and having to stand in front of her fellow housemates. Big Brother forced Katie and Priya to wear fanny packs with the $10,000 cash in them, visible for all to see, for the rest of their time in the house. Big Brother then asked the girls to explain their decision. Katie began to explain, saying that Big Brother gave them an option to take the $10,000 each. Priya then told the others what the $10,000 would mean to them. Priya said that Katie will be debt free, while she will be able to help her husband with paying off their mortgage. Priya then said that there was a catch involved in them getting the money, at which point Katie revealed that they as a group cannot have any meals for the next 7 days aside from meal replacement shakes.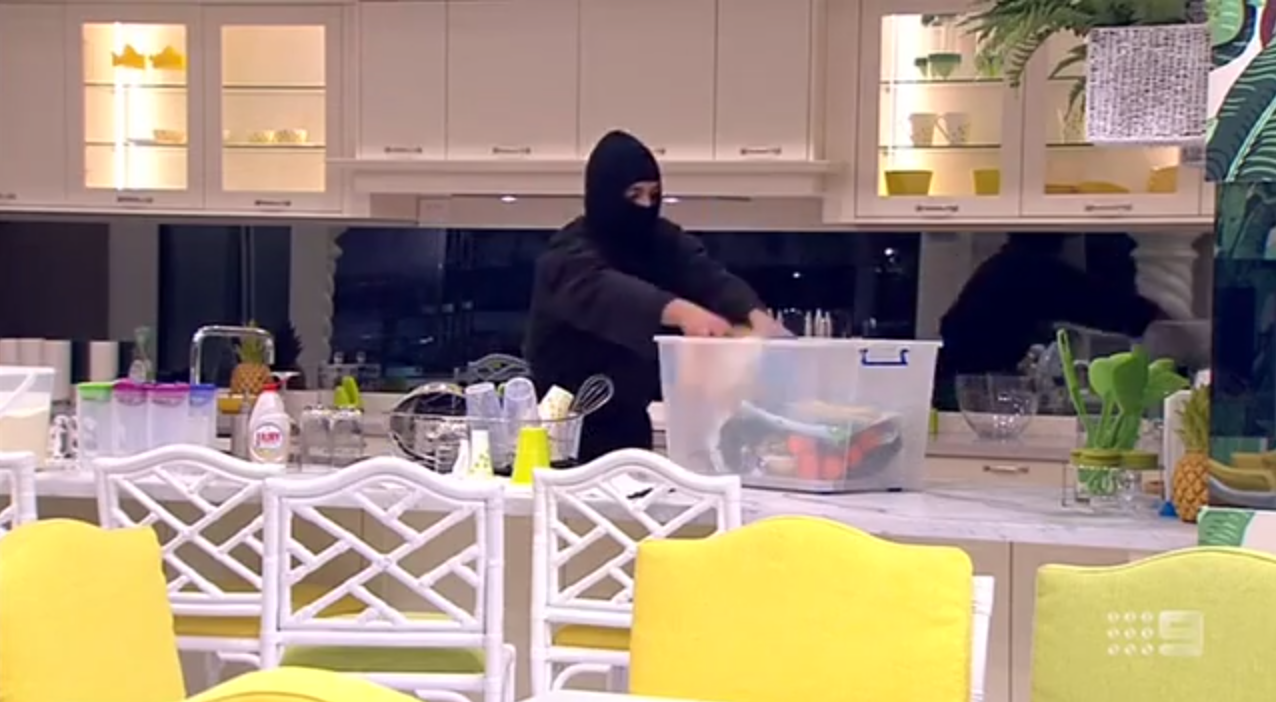 The housemates were very supportive of the girls' decision, saying that they are fine with that and were expecting worse. Skye said that she is happy for them, while Travis questioned if the girls can give them $500 each. Katie said that they could if they wanted to, as she had asked Big Brother if she could pay people to do stuff for her and she was told yes. Big Brother then flashed on the screen that the housemates are unaware that the $20,000 will be deducted from the prize money. A ninja then removed all of the food from the fridge and cupboards, replacing it with protein powders. Katie said that she feels so much better about her relationships with everyone now that all has been revealed.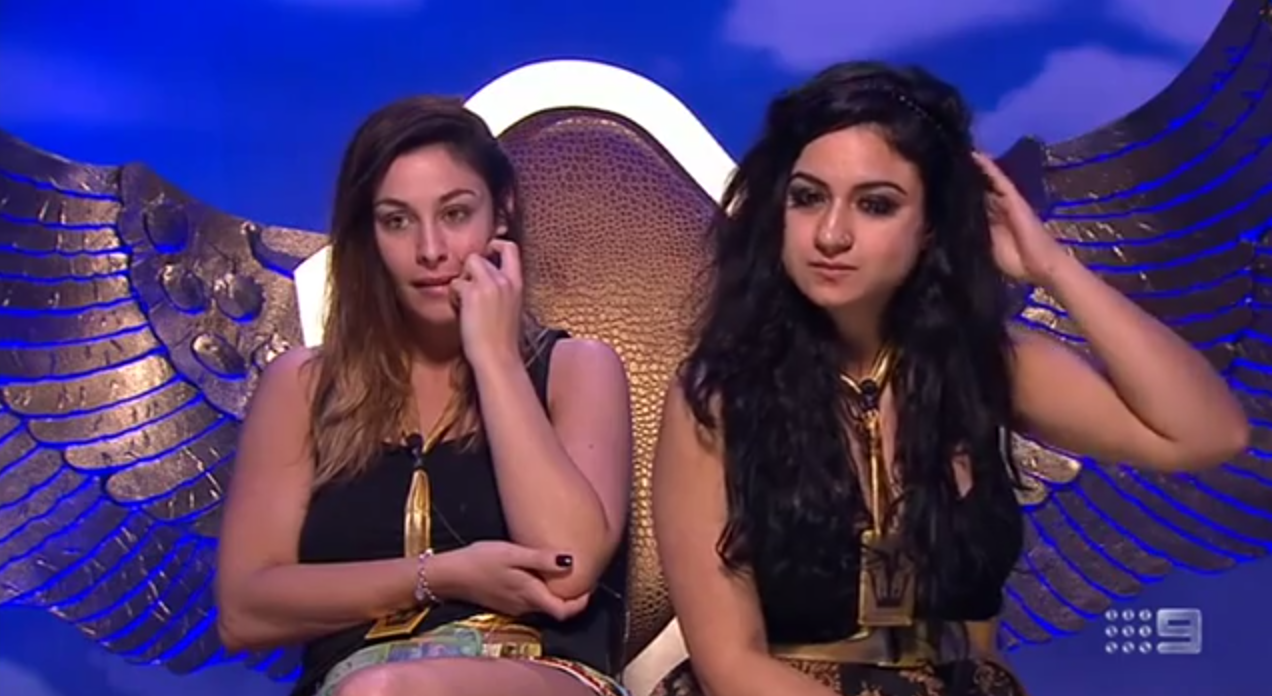 In the diary room, Big Brother asked if Katie and Priya are still happy with their decision. Katie said that she is and that the reaction of the housemates reiterated how amazing they all are. Priya said that the others all told them that they would have done the same, which did not surprise her. Katie questioned if they need to be worried about their money being stolen. Big Brother said that the compound is surrounded by 3 meter fences, barbed wire and security guards with dogs. As for whether or not they would protect the money from their fellow housemates, Big Brother simply said that "Big Brother is always watching. Big Brother then told them that Big Brother's Diner will be opening shortly, and the housemates will have the opportunity to purchase food with real money. Big Brother said that there will be no negotiation of prices and no bartering. It was noted that the girls are under no obligation to purchase a thing.
Big Brother's diner was then opened, offering plenty of desserts. The price tag on the desserts was $100 per slice. Big Brother then went over the rules of the diner with all of the housemates, telling them that the diner only accepts cash. Big Brother asked Priya and Katie if they would care to place a dessert order. The girls said that they would not. Lawson was then talking to Cat, Sam and Gemma about his feeling that he put Ryan off during their discussion about their backgrounds. He felt that Ryan did not like a joke that he made and also had no interest in him talking about magic. Big Brother asked Aisha and Lawson who they are feeling most comfortable with. Aisha said that she is loving Skye, as she is very cute and very easy to talk to. Aisha said that she loves Jake as well. Lawson believed that he would get along really well with Sam. Ryan then told Big Brother in the diary room that Sam is someone that he will really get along with, since Sam is so easy going. He also felt that he would gel with Cat, though he admitted that he is not a massive fan of magic. Ryan said that magic is a bit geeky and that watching Lawson's magic may be a bit difficult at times. Ryan told Big Brother that he will not be able to hold back if Lawson's magic is rubbish. As for Aisha, Ryan felt that she was a bit quiet.
Read our other recaps here.