Big Brother Australia 2014 - Day 44 Recap - Sandra is evicted; A $50,000 power play is offered
October 21, 2014
Big Brother called Priya to the power room, telling her about the latest power play. Big Brother played back a clip from a day ago in which Priya was asked who is coasting. Priya said that Aisha is. Big Brother explained that Priya will be able to tempt Aisha with $20,000 in order to try to get her to leave the game. Lawson then went to the diary room and was asked by Big Brother what he would like to say to his girlfriend outside of the house. Lawson said that he never intended to hurt her or ever thought that he would have feelings for somebody else, even if he doesn't know what those feelings are. Lawson added that he would apologize for hurting her, as he cannot even imagine how she would feel. Lawson explained that his girlfriend is a really good person and did not deserve this. He felt that his girlfriend would not want to speak to him after this, and he felt sorry for having ruined her life.
Sonia crossed live to the house and showed the housemates and the public the music video for The Caged Flamingos song. The Australian public will decide whether or not the housemates pass the task. Sonia then announced that the nominee that received the most votes to save and that will not face eviction tonight or tomorrow night is Ryan. It was then time for the power play to take place. Aisha was called to the power room, where Priya and the $20,000 awaited her. Priya explained to Aisha that she could choose one person in the house that she thought that could make great use of the $20,000, so she chose her because she already has $20,000 from The Perfect Pair task. Priya told Aisha that she would have to leave tonight.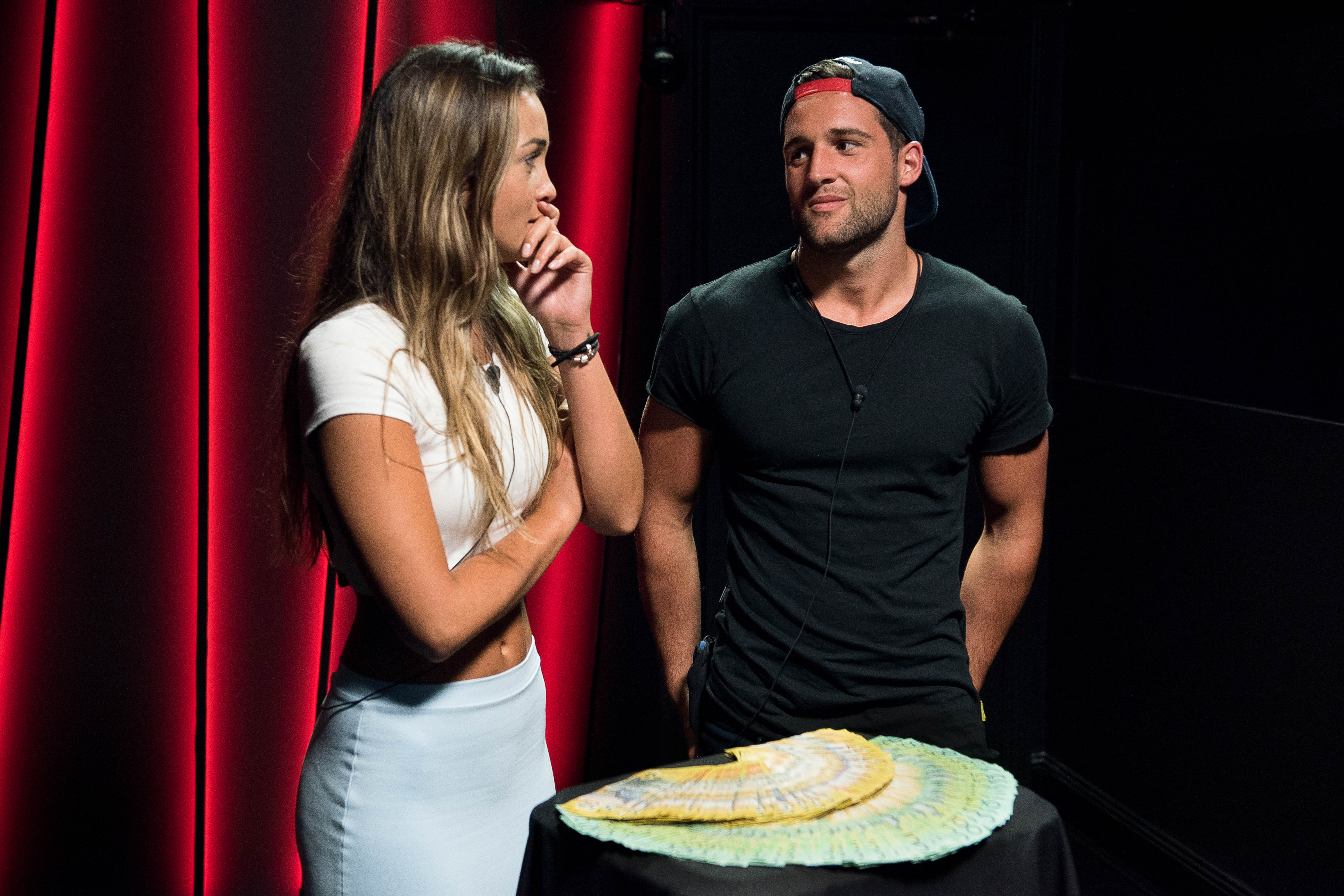 After a short break, Big Brother checked back in with Priya and Aisha. Big Brother told Aisha that the time has come to make her decision. Aisha decided to pass up the $20,000 offer in order to stay in the Big Brother house. Big Brother instructed Priya to rejoin the housemates and to send Travis to the power room in her place. Aisha informed Travis of her decision. Travis told her that she could have taken it if she wanted. Aisha said that she is just getting started. Big Brother then told Travis and Aisha that they will go to the sanctuary for 24 hours immediately following tonight's eviction. Big Brother said that they could both leave with $25,000 each. If the $50,000 is accepted, it would be deducted from the overall prize money and they would permanently leave the house. Sonia then informed the housemates of the offer that Aisha received and of the new offer that Aisha and Travis received. Next up, Sonia revealed that tonight's evictee is Sandra.
Read our other recaps here.