Quiet day on the live feeds
March 5, 2013
A Look Back at Day 12 in the Big Brother Canada House
After an extremely busy weekend in the Big Brother house, Monday was rather quiet in terms of game talk. A slow day was to be expected after Saturday and Sunday saw nominations, the selection of players for the veto competition, the veto competition itself and the veto ceremony take place. The majority of the game talk that did take place was simply a rehash of what we had already heard. The plan to save Aneal is still looking like a real possibility, but there were very few discussions today relative to what we have seen the rest of the week.

Apres Ski Themed Hot Tub Party
Peter announced to the group that Big Brother had given him a secret mission to use quotations in day to day conversations with the houseguests. He successfully completed the mission. As a result, the houseguests were rewarded with an après ski themed hot tub party. This was voted on by the fans through the interactive power play game. The entire house got to participate, meaning that the have-nots were able to eat for a short period of time.

The feeds were cut out for most of the party, meaning that we missed out on the drama that unfolded. There was alcohol involved, which is always good for stirring the pot. Guess who was in the middle of the drama...Tom! Apparently Tom got into it with Gary and, to a lesser extent, Danielle and Talla. The issue may have been a result of the divvying up of the alcohol that Big Brother gave the houseguests. Danielle was heard telling Gary that they should have got the alcohol seeing as they are the ones that are fun. She also said that even if the houseguests get so pissed at her over the alcohol that they vote her out, it was still worth it. Other than that, very few details are known, so hopefully at least some of it will make it to air this week. Here are a few pictures from the party: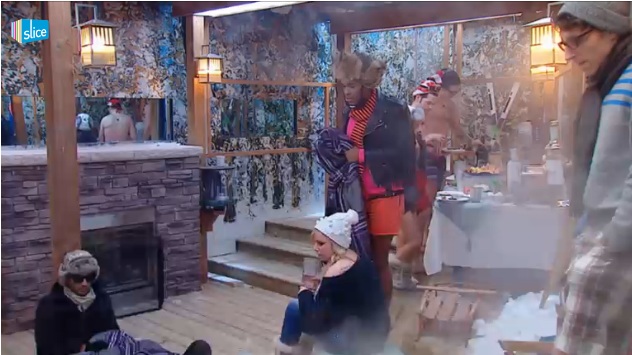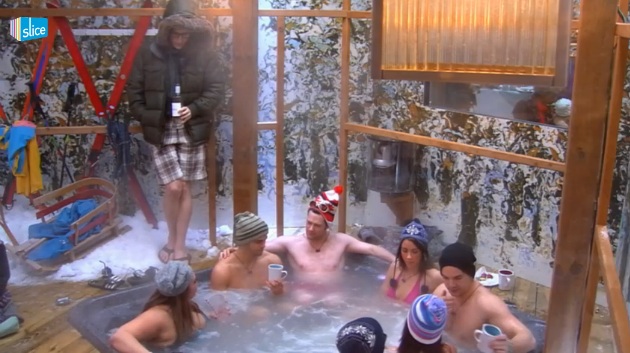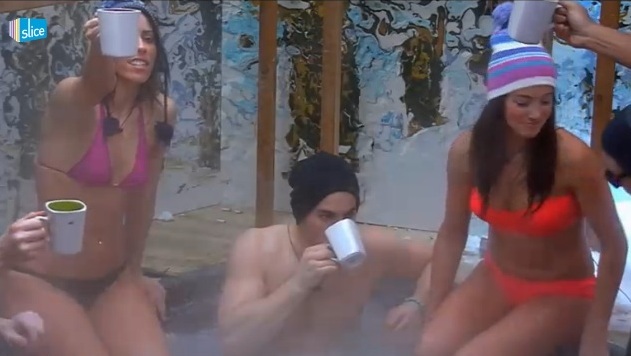 Other than that, the Jillian and Emmett showmance continues to develop. Those two have been spending plenty of time locked up in the HoH room together. From a game perspective, look for things to pick back up tomorrow, and definitely on Wednesday, as we near the next eviction.