Topaz tells all
March 6, 2013
A Look Back at Day 14 in the Big Brother Canada House
The Phone Rings
Very early this morning, the phone apparently rang. Peter was the one to answer it. Peter said that there was nothing on the other end. Sound familiar? There was little discussion about this the rest of the day, with some debate as to whether or not the phone had actually rang. Whenever it was brought up, nobody really thought much of it. We will have to wait and see whether or not Peter actually heard a voice on the other end.
The Blindside Is On
Barring a huge last minute change of plans, Danielle will be heading home tomorrow evening. Tom finally let Talla in on the plan. Talla feels that she cannot trust Aneal, so she still plans on voting to evict him anyway. Tom and Peter reassured her that her vote won't matter in the end and that nobody would hold it against her if she chose not to vote with the house. Gary and Suzette are the only two others that are likely to vote for Aneal to leave. A vote of 8-3 to evict Danielle seems to be the most likely outcome at this point.
Gary's Fashion Show
Gary had been pushing for the girls to do a fashion show with him for a few days now, and it finally took place tonight. Although it was originally scheduled for tonight, Gary temporarily cancelled it because he didn't feel that the girls were all that into it. Big Brother then convinced him to go on with the show. All of the girls participated, along with Gary himself. Big Brother rewarded the entire house for putting on a good show, telling them that their wakeup will be an hour later than usual tomorrow. Here are some pictures from the show: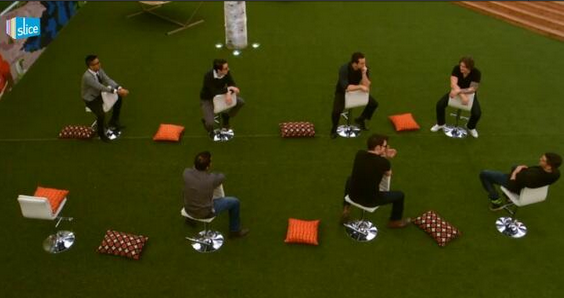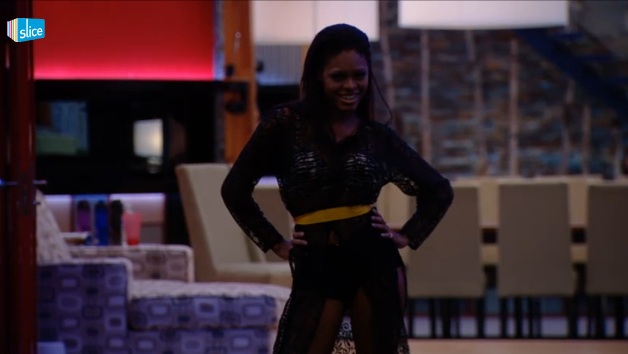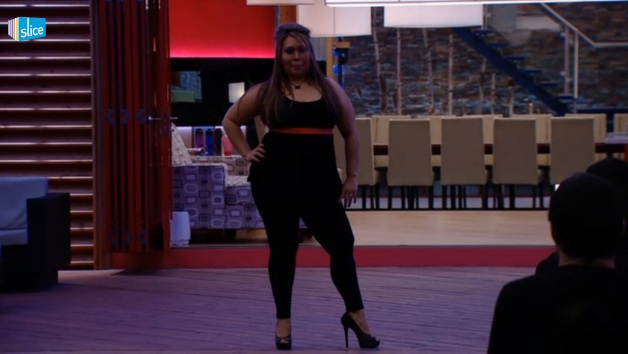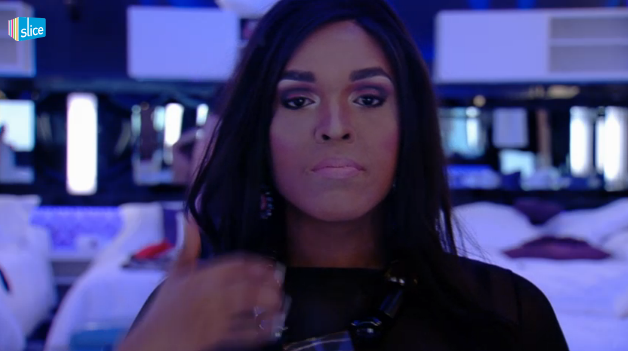 Topaz Tells All
After everyone else was in bed, Topaz decided to reveal nearly everything to Gary. He now knows that Danielle will be going home tomorrow night. Topaz even told him the plans for future evictions, with Gary, Suzette and Aneal being the upcoming targets. Gary handled it relatively well considering that Danielle is his best friend in the house and is about to be walking out the door. He was thankful that Topaz told him ahead of time so that he had time to compose himself heading into tomorrow night's eviction.
Topaz pinned almost everything on Tom. She told Gary that Tom was the one that orchestrated the entire plan. Gary was frustrated that Tom has so much power in the house. Gary had gone up to the HoH room to talk to Jillian (and Emmett) a short while earlier. Jillian had told Gary that she hadn't talked to anyone about anything since nominations and that everyone was aware that Danielle was nominated as a pawn. In reality, Jillian knows that Danielle is going home tomorrow. Gary believed her, telling her that he would love to work with her and Emmett moving forward. Upon hearing that Danielle would indeed be going home, Gary seemed to place no blame on Jillian. He was actually concerned that she may end up being upset with what went down, possibly tarnishing her relationship with Topaz.
Gary promised not to tell Danielle that she is going home, as he did not want to compromise Topaz's game or his relationship with Topaz. She agreed to try to help him out in any way that she could, including pushing for Suzette to be evicted over him next week. Gary suggested that she push for Aneal to go first. Either way, Topaz plans on helping Gary get further in the game. Alec is likely also on board, as Topaz discussed it with him earlier in the day, explaining how it's more beneficial for them to keep Gary over Suzette.